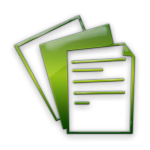 This section of our guide is dedicated to providing informational articles designed to comprise a learning center of sorts for survivalists, outdoor wilderness enthusiasts and all types of emergency and disaster preppers.  We will break our article library down into relevant topical categories to make it easy for you to find what you want and browse through our titles to find captivating pieces you didn't even know you were interested in.  Here we will address serious topics, prepper philosophies, and even throw in the occasional entertaining piece. Though we do consider survival prepping a very serious reality of life, its always nice to have a little fun with even serious elements of our lives.
Topics Covered in Article Library
Following are the topics covered in our article library.  Just click on the topic you are interested in and you will be directed to our list of relevant articles for that topic.
Emergency Preparedness Articles
Emergency Food Preparedness Articles
Emergency Water Preparedness Articles
Articles About Disaster Survival
Articles About Emergency Shelter
Articles About Emergency Communication Devices and Solutions
Articles About Emergency Gear & Supplies